Hello! We are Bureau des usages. We're interested in the future of our everyday lives. We partner with you to think ahead to the objects, services, and spaces of tomorrow.
Bureau des usages is a monitoring, research, foresight, and programming unit that is part of RF Studio. We focus on forward-looking projects through practices and applications, using forecasting methods that blend social science, UX design, and contextual approaches, especially those based on collaborative techniques.
It's no longer simply a matter of designing spaces or objects, but actually systems and ecosystems. We have developed tools for this, which we adapt to each of our missions.
Monitoring • Workshops • Background studies • Personas & Timescales • Observation & Interviewing • Space planning • Systems forecasting •
Monitoring • Workshops • Background studies • Personas & Timescales • Observation & Interviewing • Space planning • Systems forecasting •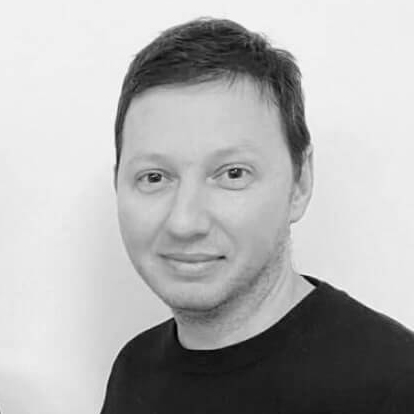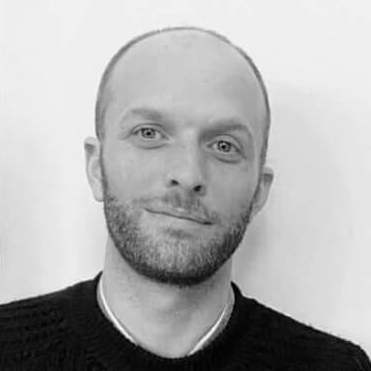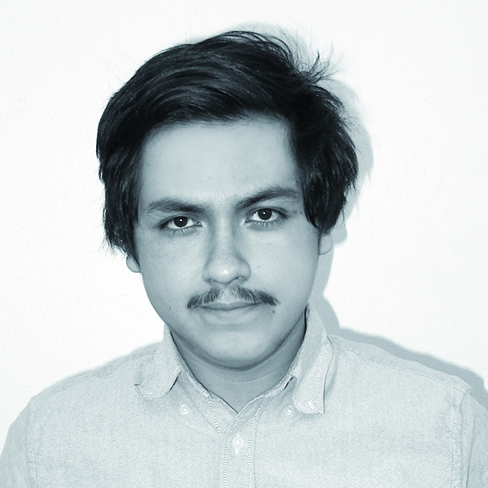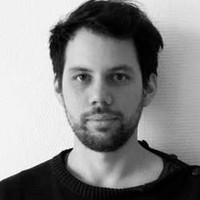 We work with experts from various industries to feed our overall thought processes and enrich each of our projects. We pay close attention to feedback from our clients' experiences and to their respective visions, which we often bring into our projects. We also work with graphic designers, illustrators, authors, and filmmakers to bring to life the habits and practices of tomorrow.
The work of Bureau des usages is built around 4 types of services
Designing the strategy for a neighborhood, building, or space, based on its uses

Whether we are part of a group bid for a competition, or heading up a draft project for a third party, we support our clients in defining a project's strategy, identifying potential user groups, thinking ahead about practices, designing the systems and services that will fulfill its needs, and forming a suitable ecosystem.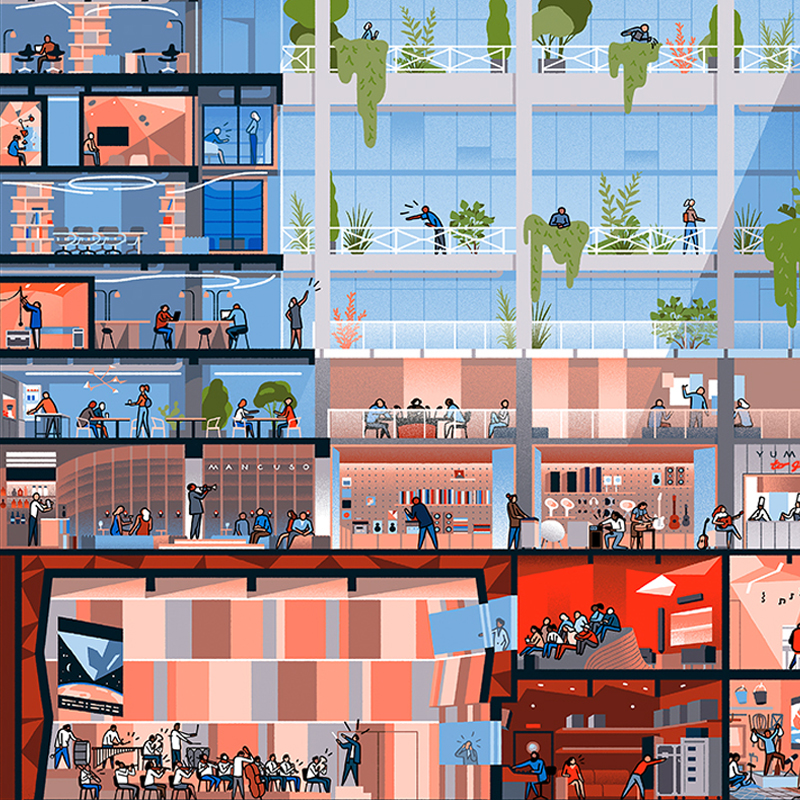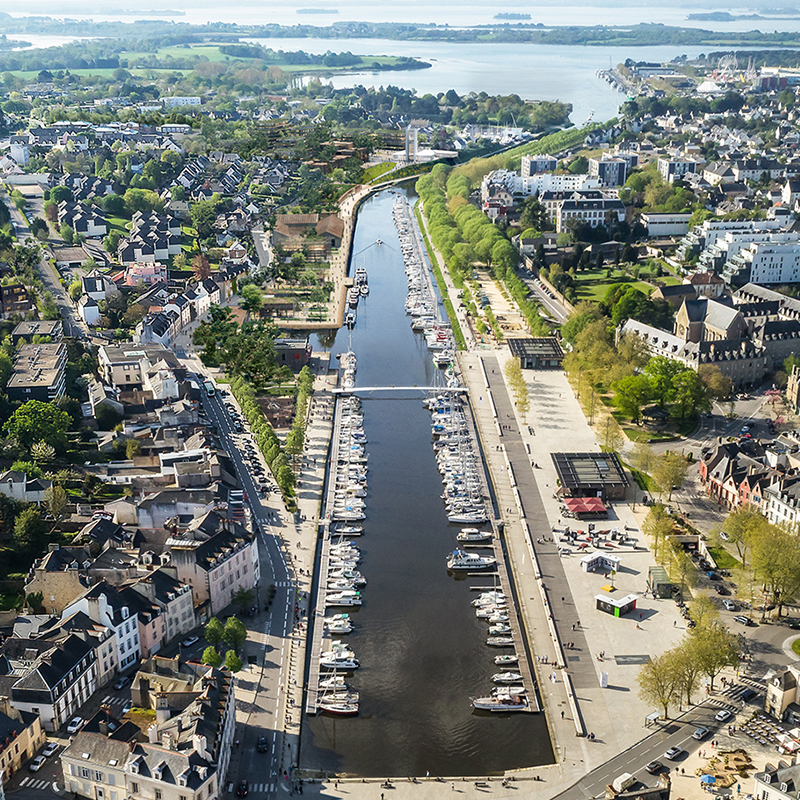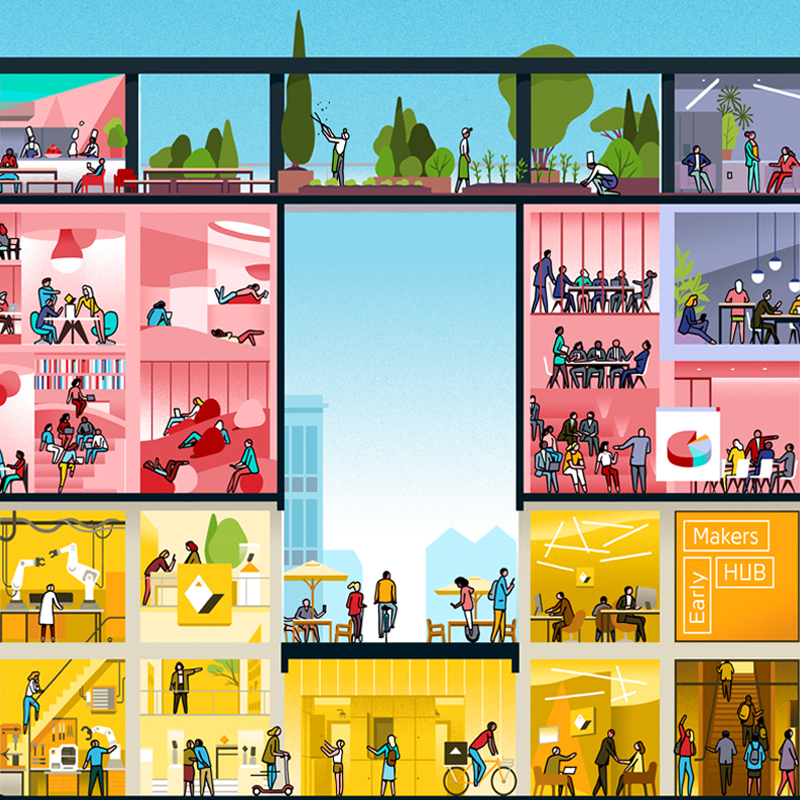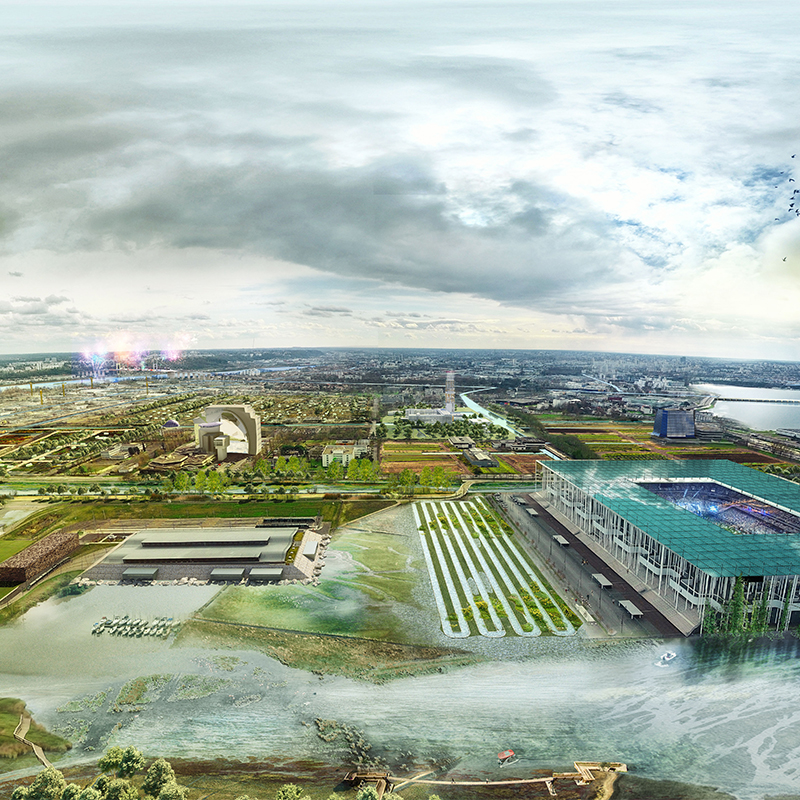 Planning the services and amenities for a project under development

Always taking the point of view of use and user experience, we partner with various stakeholders on their real estate developments, in order to include facilities, services, and amenities that match their strategy. After collaborative consultations and workshops, we deliver the specifications both for the facilities and for the services, recommending specific service providers.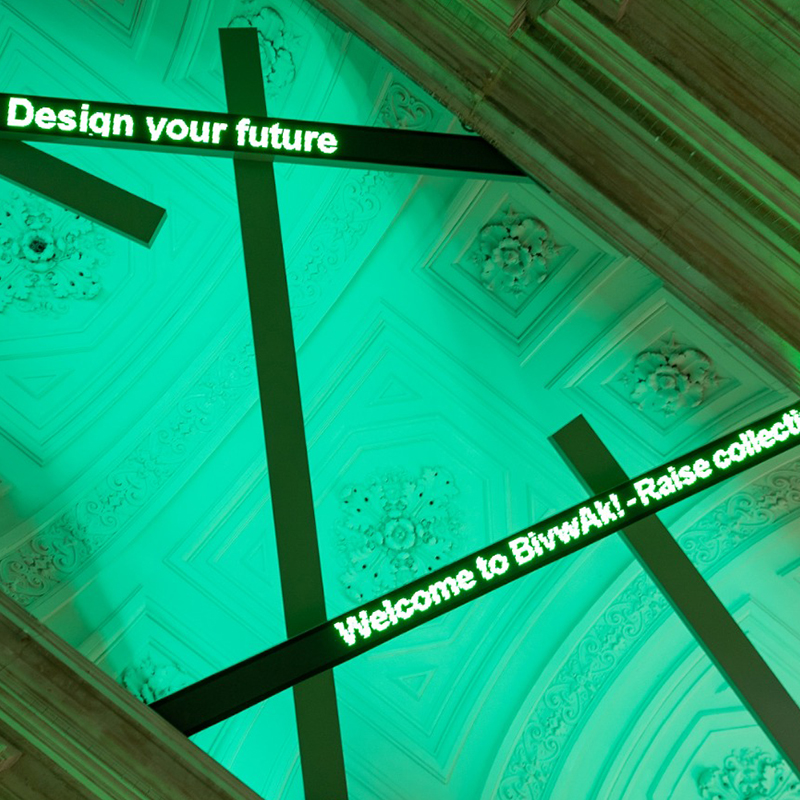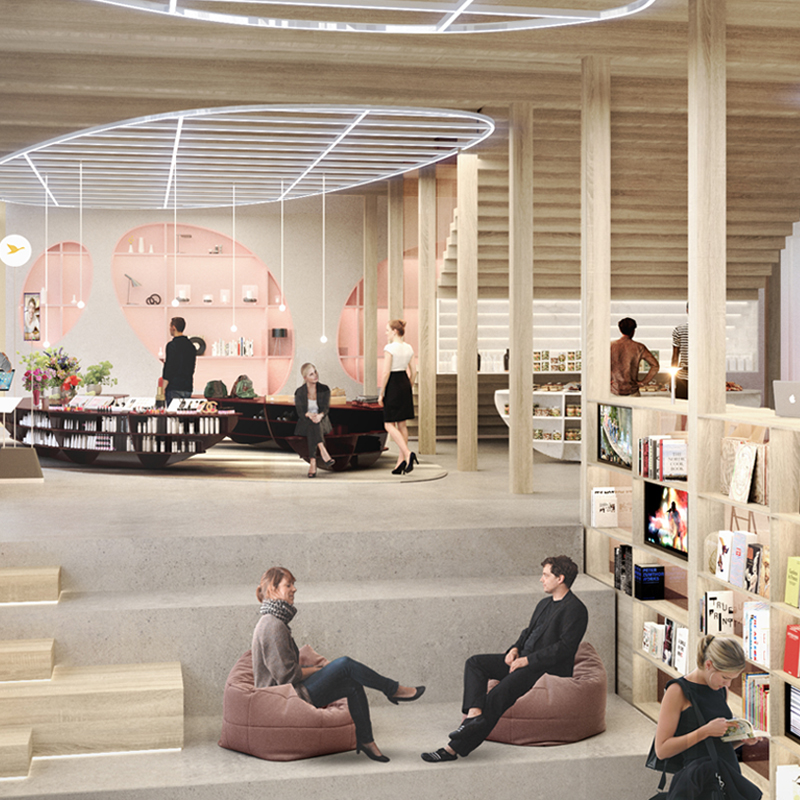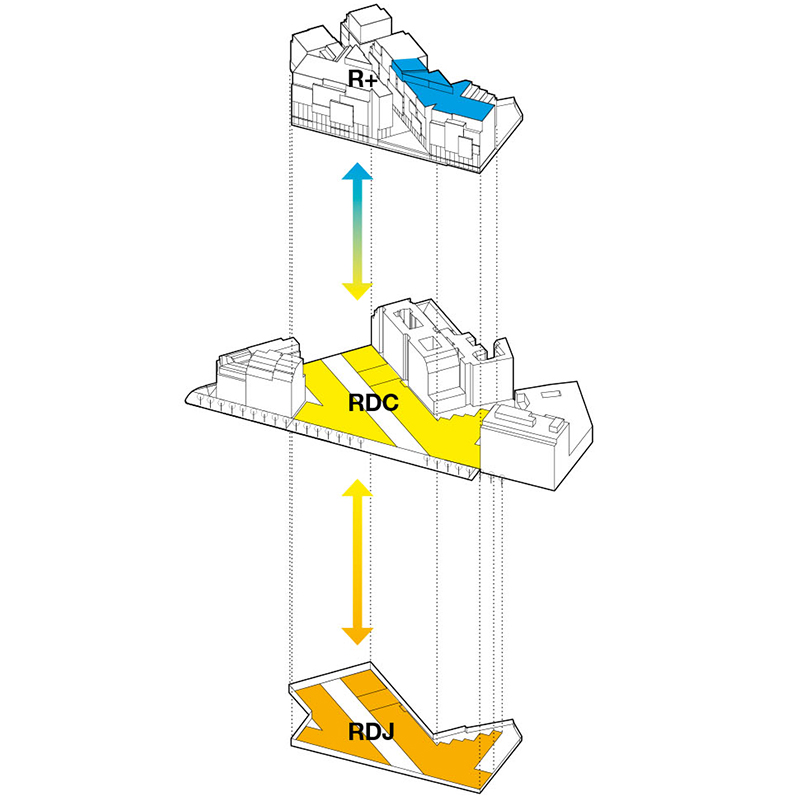 Supporting the implementation of practices for a new project

Once the project is outlined, it's easy to break promises, due to the extreme attention to detail that innovation requires. And so, we offer support for change by setting up the method of operation for venues: Hospitality, Services, HR, briefs and organization of client meetings and consultations, etc.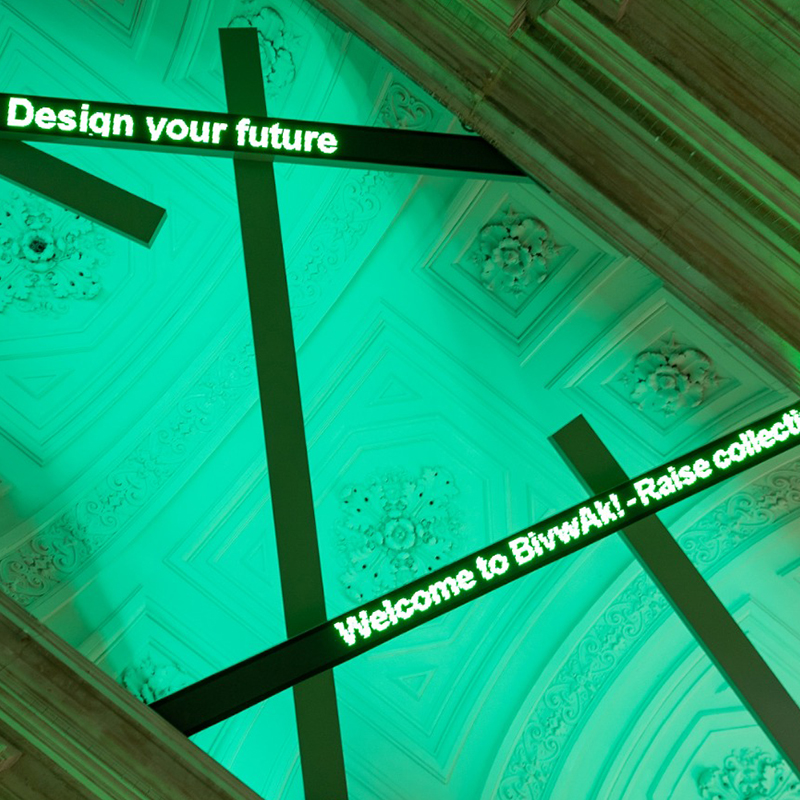 Embodying future uses and habits

Explore the future of a phenomenon, an industry, or an organization, through a suitable system and content.
Mindful of all kinds of content-sharing formats, we envision foresight projects for our clients using design, bringing to life the future of our uses, habits, and practices.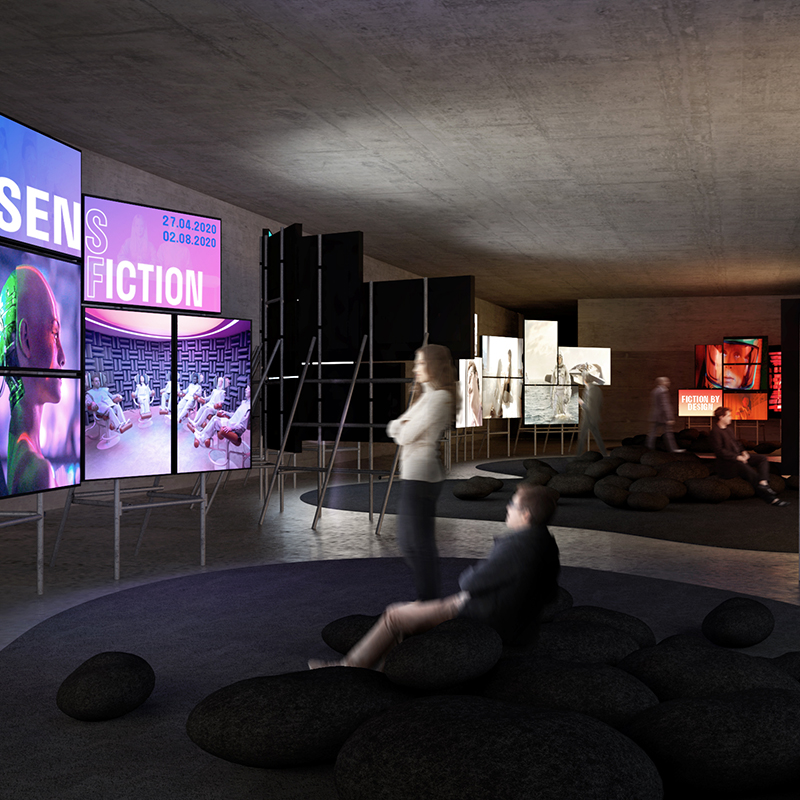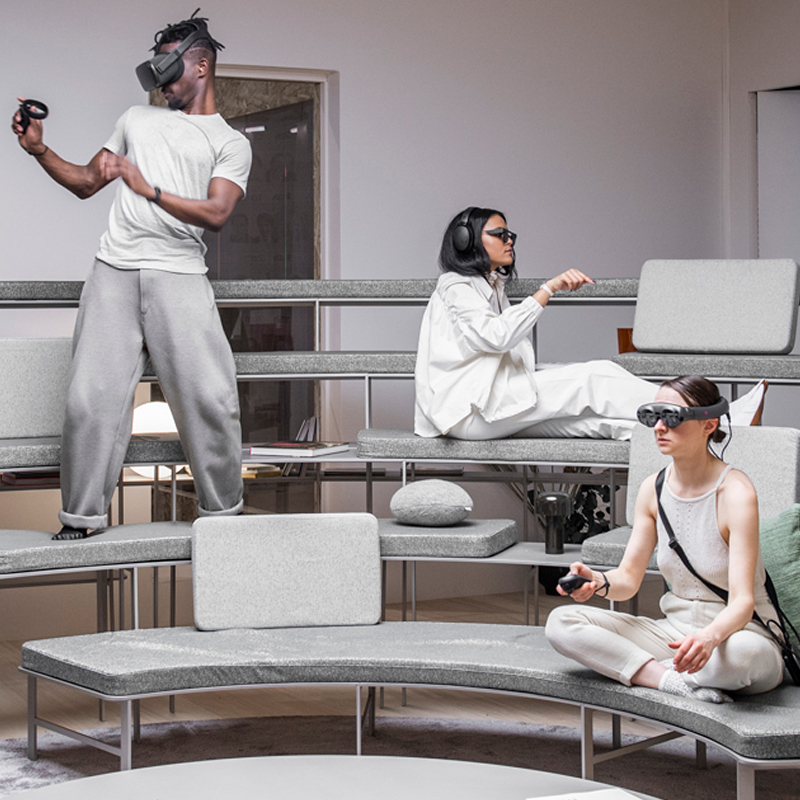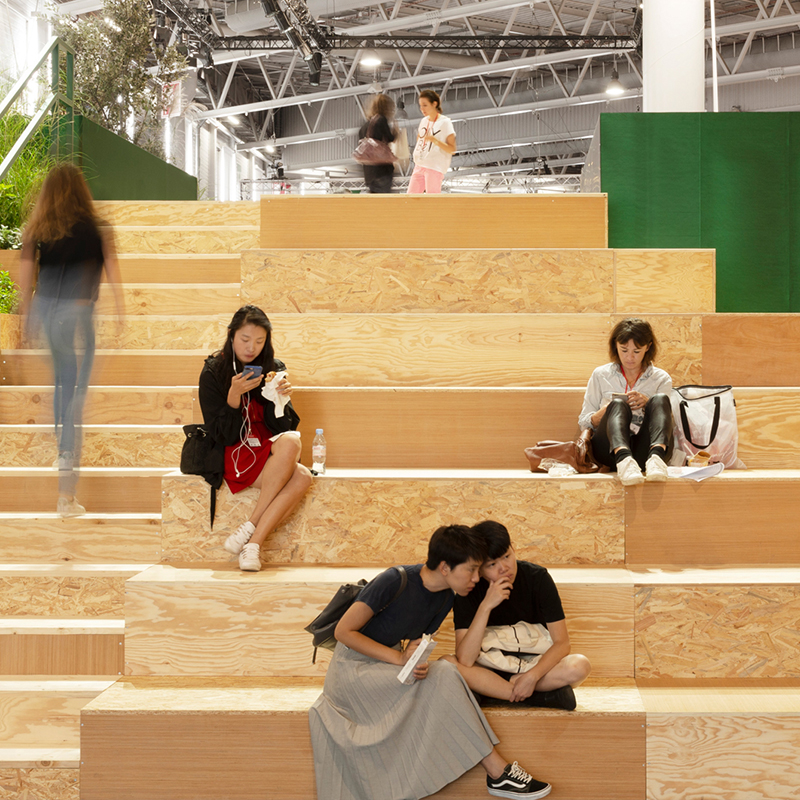 Bureau des usages is a unit of RF Studio created three years ago to support, as its name indicates, the exploration of new habits and practices, which, in the short-to-medium term, will transform the way we consume, work, live, and even interact with our environment. The use of fiction has rapidly proven to be essential in helping us project scenarios and persuade our partners of the feasibility of our proposals, which are at stages too far in the future to truly be tested. BU's activities have quickly diversified into the hotel, work, and restaurant fields, or into new real estate development concepts that offer a mix of uses and timescales. We provide a previously non-existent perspective within project ecosystems: a certain expertise on the evolution of expectations and habits that, within the space of just a few years, have irretrievably transformed how we think about the spaces and objects around us.
For the past year, we have chosen to undertake a consideration of the role that imaginary visions play in the emergence of the innovations transforming our lives. Our belief that the time had come to even more actively participate in the creation of new futuristic stories has only become stronger. It's about bringing to life, as much as possible, situations, environments, and everyday moments that foreshadow the years ahead, as we would like to experience them. In the end, it's a matter of questioning, through these projections, the role of design in the ecosystem that produces futures. Our method consists of bringing together an ever-expanding circle of contributors (scientists, writers, filmmakers, intellectuals, etc.) who are eager to describe the times to come.
Five domains for these futuristic scenarios through design emerged clear as day and currently constitute the basis for our thought process. Five exploratory themes, then, which, in our view, summon up ways of existing in the world that are both resilient and inspiring and which, nevertheless, are absent from the most popular imaginary visions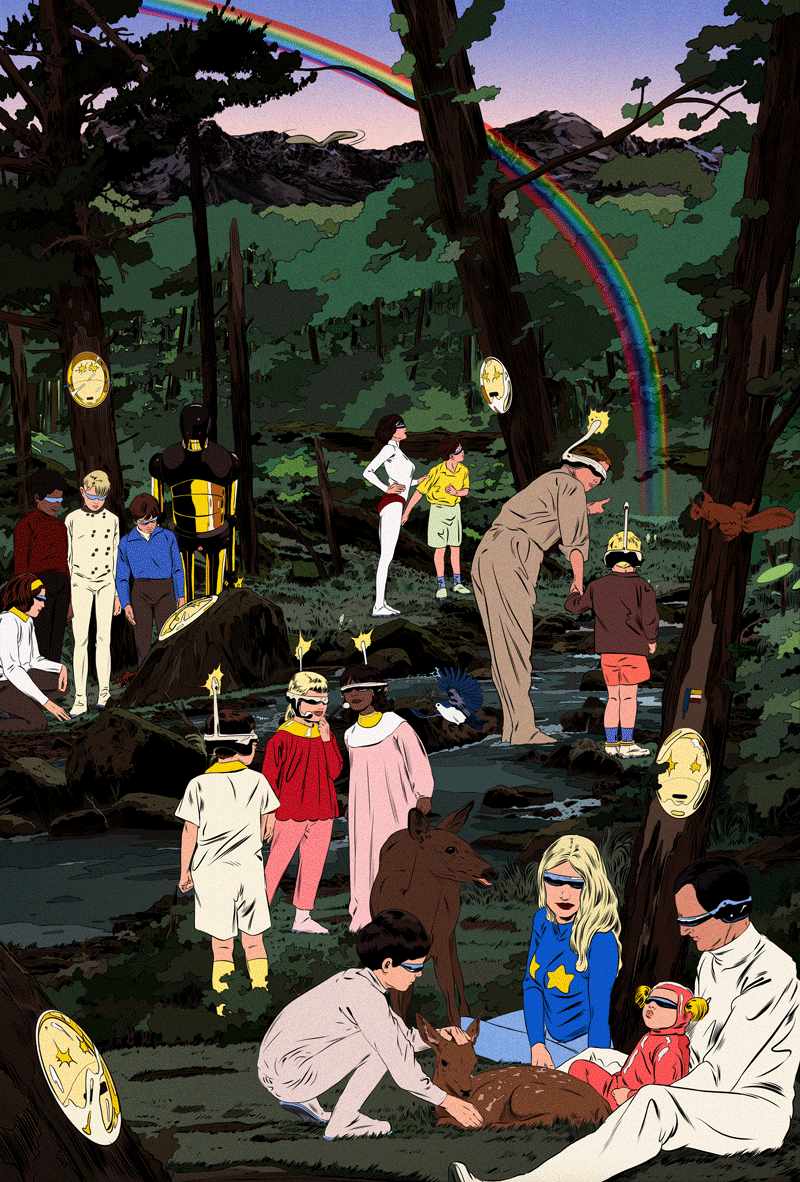 An original illustration by Ugo Bienvenu for RF Studio
Toward symbiosis among living things.
Modern man envisioned himself as being separate from nature. This distancing triggered a philosophy of exploitation and a weakening of biodiversity. How, then, can we renew our relationships with other life forms? How can we organize more egalitarian systems between human beings and non-human life forms? How can we learn to better understand, appreciate, and respect living beings? Should we create new artifacts and new protocols for relationships and communication with animals and plants?
Let us explore the habits and methods that are conducive to creating an overarching ensemble of living species that can coexist in total mutual respect.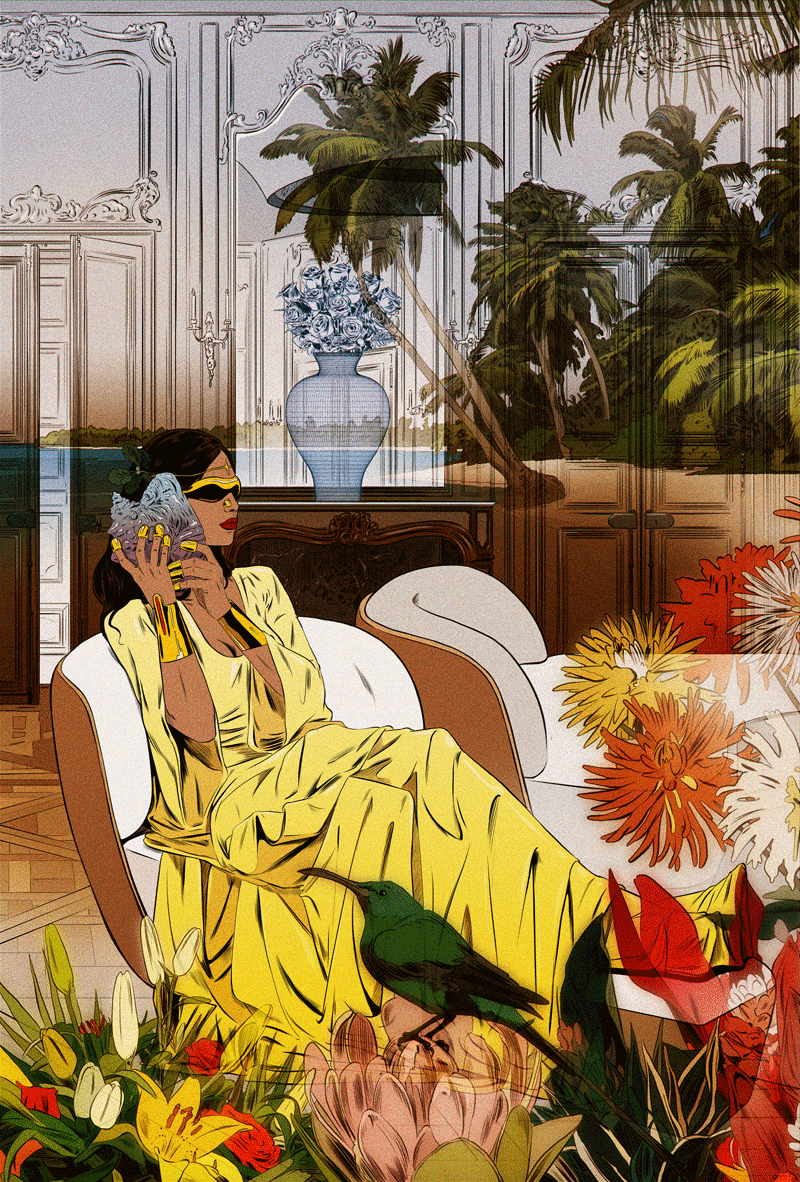 An original illustration by Ugo Bienvenu for RF Studio
Toward a new type of consumption.

While our current pattern of manufacturing has become essentially consumer-focused, the possession of artifacts has nevertheless failed to satisfy our quest for happiness. Though it's not a matter of advocating frugality, nor of sidestepping the human desire to build and create, it is, on the other hand, advisable to bring in a new relationship with objects and their consumption. This positive reinvention happens through a redefinition of our needs and of the way they are produced, with respect for the environment in mind. Faced with obsolescence, can we envision manufacturing that is sustainable, reparable, and scalable? What if waste were the future of resource management? Could the understanding of and respect for material and product life cycles be a sufficiently powerful approach to reduce pollution?
From eco-design to open-source design, and entrepreneurship to consumer habits, let us explore new ways to produce and consume.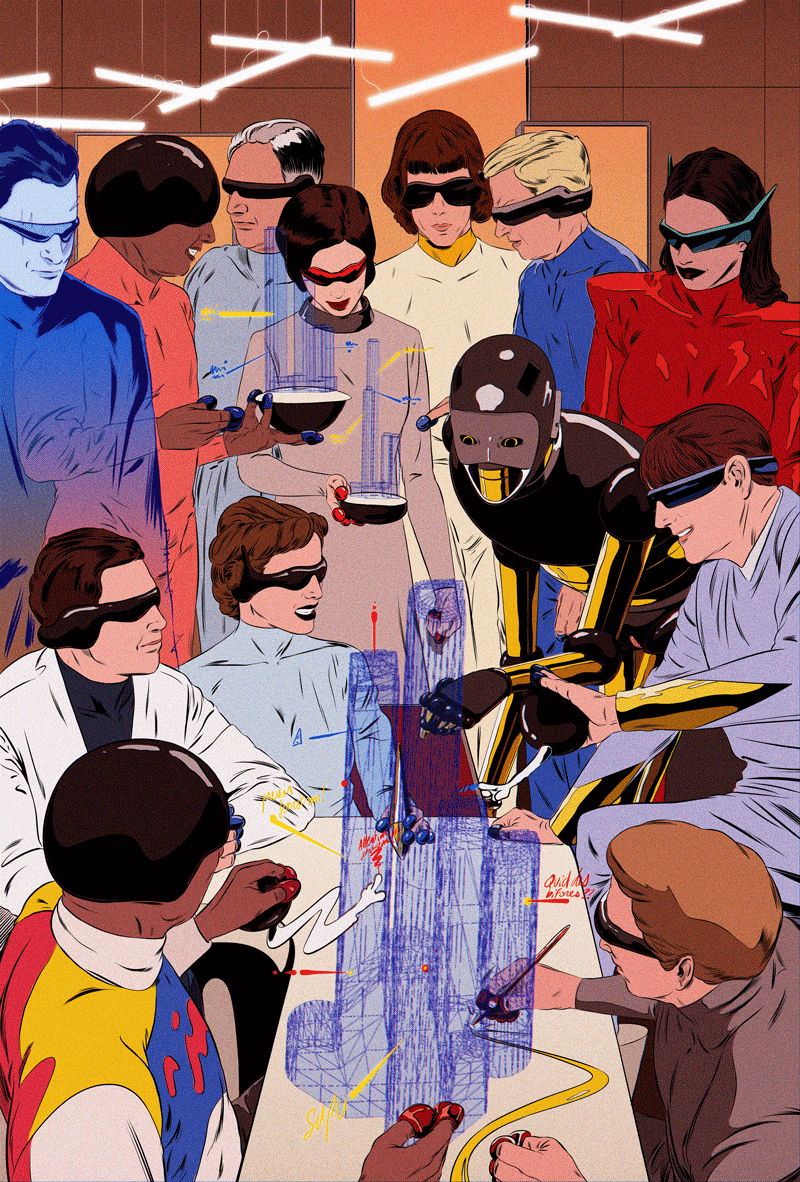 An original illustration by Ugo Bienvenu for RF Studio
Toward a more collaborative society, for the greater good.

Modern life has favored the satisfaction of individual needs, weakening the power of collective action. And yet, sharing and common use increase the value of our social, cultural, human, and economic capital. The current awakening to the challenges facing the Anthropocene era and the evolution in technology are making it possible to reinvent shared use, as seen in localized networks, knowledge transfer, and shared resource management. Such are the many essential issues at stake to create a viable future. From this point on, will we need to transform how we learn, transfer knowledge, or get informed? Will our uses, habits and lifestyles make a massive shift toward the sharing of resources and goods? Can theories of the commons transform our certainties about property ownership? Will technologies be able to amplify this movement?
Let us use design to make this momentum toward the commons even more popular.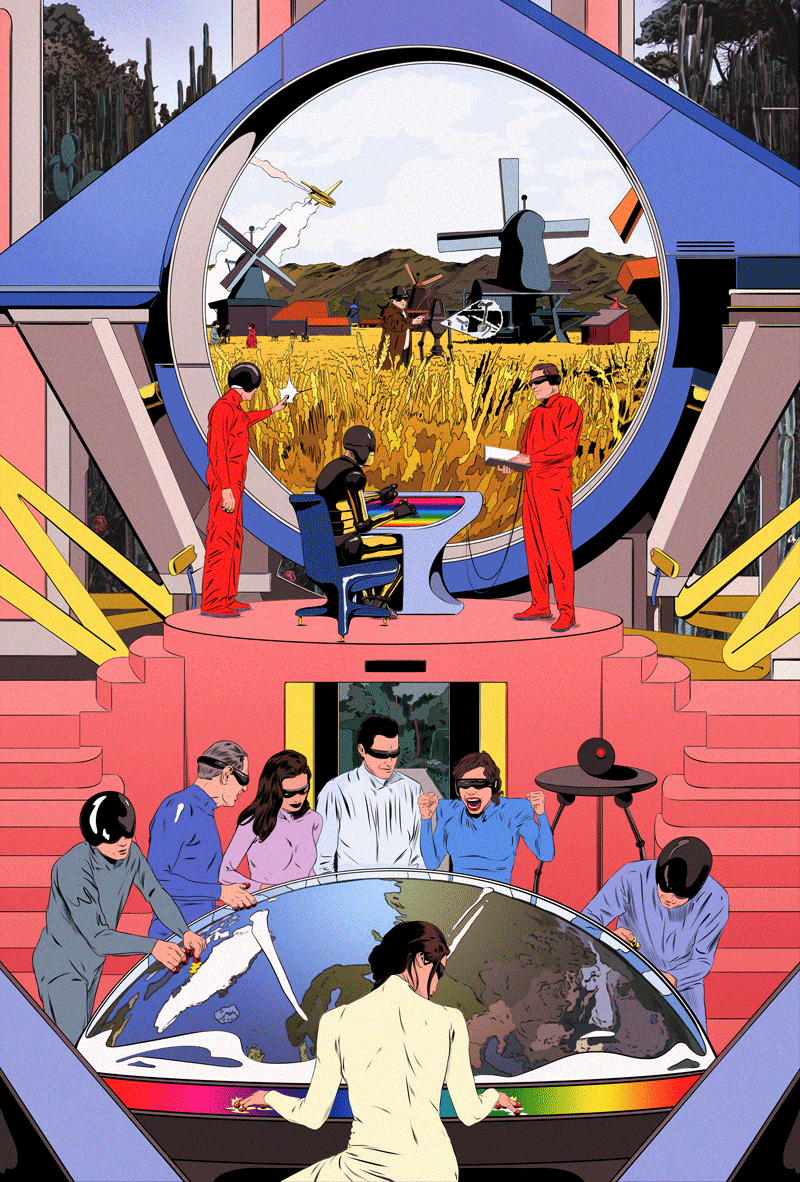 An original illustration by Ugo Bienvenu for RF Studio
Toward a redefinition of work.

With its generalized automation, work has gradually lost its primary vocation, moving toward a set of tasks to be accomplished without added value and with little understanding of the end result. The presence of artificial intelligence alongside machines is yet another factor leading us to reconsider human work and its transformations. Will we change how we spend our time? Will commitment, a search for meaning and values, and cooperation act to re-enchant our professional worlds? Do reconnecting with the earth and with a longer timescale signify a new relationship to the world of work? Will measured control of technologies launch new trades or career options?
Rather than imagining its end, let us explore new approaches to work that will reconcile the individual with the collective, cities with the countryside, and salaried work with a true calling.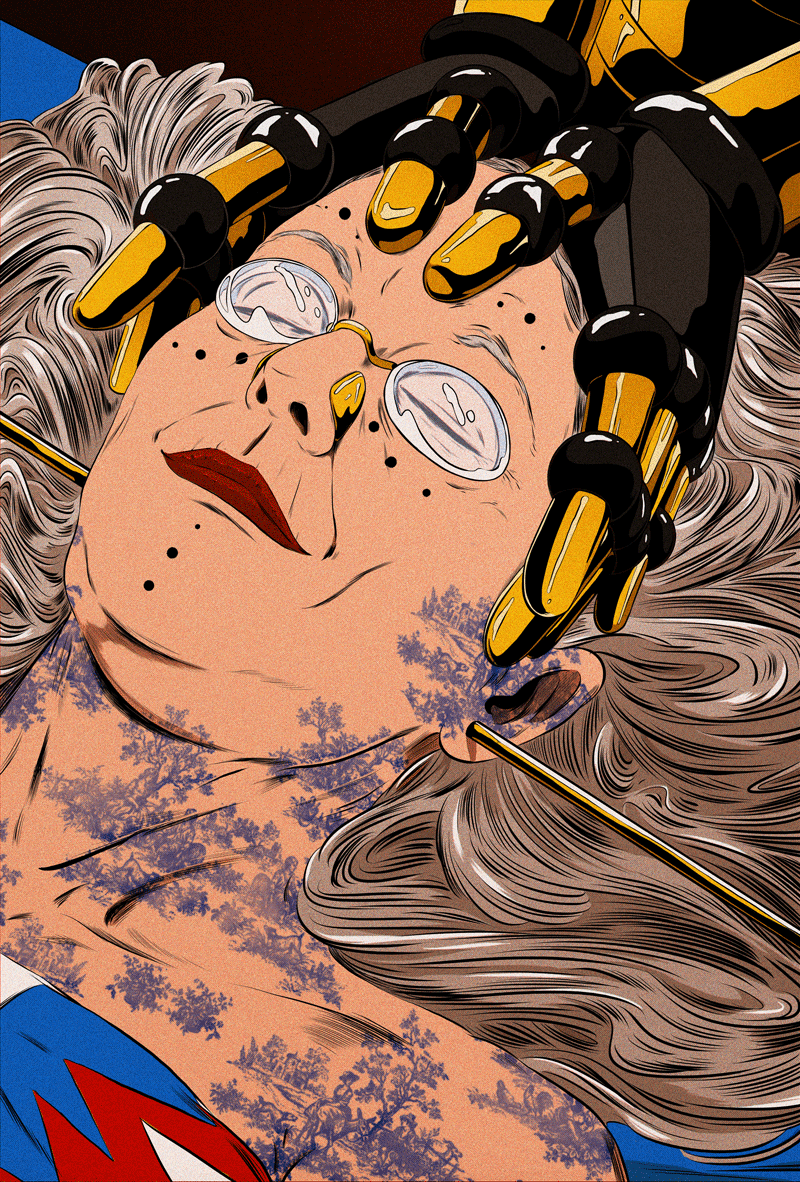 An original illustration by Ugo Bienvenu for RF Studio
Toward a resurgence in the human nature of our bodies.

Twentieth-century visions favored an evolution into bodies that were modified, augmented, or even sometimes replaced with technology, that is to say, transhumanism, moving mankind gradually away from its very human nature. Faced with this image of augmented humanity, wouldn't alternate perspectives be preferable? Wouldn't it be better to defend the concept of true fulfillment for human beings, being proud of what they are? Shouldn't advances in science and technology promote the improvement of health and longevity for all and wellness for human beings, rather than endlessly amplifying their performance capabilities? Shouldn't we foster diversity, difference, and uniqueness as essential values in human beauty? Will each human's understanding of their body lead to more self-healing, distance medicine, and localized medicine?
From this point forward, new perspectives for the future of the human body are taking shape.
This exhibition highlights, through a designers' lens, futuristic fiction and tales from the Industrial era that inspired and forged our everyday habits and customs. Literary and cinematographic works and designers' projects are presented together to reveal to visitors our ways of existing in the world, particularly in the face of technology.
These futures take shape within unique fictional tales, through the audio testimonials of characters who, from the future, challenge us and attest to the transformation of the world, with their life experiences.
Type Curation #Exhibition
Client Lille European Metropolis
Date September 15-November 15, 2020
Venue Le Tripostal, Lille
Surface area 1 200 sqm
Partners Entreprises et Cités, Boulanger, Mäder, Décathlon, Leroy Merlin, Véolia, Smarin
2020 | Design and action !
To celebrate its 25th anniversary, Maison&Objet, the major international trade fair for home décor and furnishings, looks to the future and invites Ramy Fischler to explore new household lifestyles. Convinced that fiction is essential in defining tomorrow's habits, he offers an installation infused with the challenges of tomorrow: eco-sustainability, the commons, technology, and many other subjects.
Here, he shows us a co-living space, as they may soon exist, with its furnishings, objects, and technology, ready to be experienced. Within these walls, five people settled in. They would live together for five days during the trade fair and share their everyday existence: cooking, caring for themselves, working, chatting, recycling, growing things, communicating, and even having fun...such were the small moments of everyday life examined under the lens of design and emerging habits.
Type Curation #Event
Client Maison&Objet
Venue Paris-Nord Villepinte Exhibition Center
Surface area 400 sqm
Partners Flos, MK2, BNP Paribas, Smarin
With the "Port Jardin(s)" project, we envisioned the left bank of the port of Vannes as an interface between the urban activities of the town center and the natural environment of the Gulf of Morbihan.
By limiting the density of the docks, the shorelines were redesigned to make them more accessible and multiply their spontaneous use, offering a new form of public space in Vannes.
Following a survey of its future users, we designed a second focal point to create a new, coherent neighborhood made up of facilities for the public, housing, shops, restaurants, and other activities. This sustainable development will meet the needs of Vannes residents' daily lives, as it will for tourists as well.
Type Competition (Currently under consideration)
Client La Compagnie de Phalsbourg
Venue Vannes
Surface area 17 hectares
Partners RCR Arquitectes, Atelier Arcau, Taktyk, Quai 36
Murmure, the sound-industry cluster, is the project selected by Paris City Hall for the former site of the Nation 1 transformer station, as part of the "Réinventer Paris 2" call for project submissions.
The revamped underground spaces will host recording studios, which are sadly lacking in Paris. An industry-based platform will be dedicated to all those who love sound; as for the upper floors, they will host professionals from this creative sector that is undergoing massive change.
Type Competition (Project Winner)
Client Batipart
Venue Paris, 12th arrondissement
Surface area 9000 sqm
Partners Gillot+Givry,
EVP Ingénierie, Lamoureux acoustics, Elioth,
Pigalle Production, Edda Classics, Spaces
Bivwak! is a scheme and an open space for digital and societal transformation of the employees of the BNP Paribas group. Using the contrast between heritage and innovation, we have designed, in close collaboration with future users, eminently flexible spaces suited to new ways of working and to our partner firm's desire for social and environmental responsibility.
Type Usage Management + Operations Management
Client BNP Paribas Real Estate
Venue Paris, 9th Arrondissement
Surface area 3600 sqm
Partners Studio Plastac
We analyzed the educational program of the EM Lyon Business School to design a scalable project with high utility value, meeting two requirements: maximum flexibility and intensive use. An approach based on the complementary nature of different forms of intelligence (artificial, individual, emotional, and collective) led us intuitively to an infinite space. Versatility is obtained through generic architecture and an ultra-flexible furnishing system. This allows for adaptability to various educational formats, for their future evolution, as well as adjustment of spatial configurations to combine collective use with moments that require introspection and expression. Intensive use is reflected in the street-side layout, a hypersocial, community space where all users are welcome.
Type Competition (Winner Project)
Client Altarea Cogedim
Venue Lyon Gerland
Surface area 30 000 sqm
Partners PCA-Stream, BETC, ERANOS
At each of its sessions, the Maison&Objet trade fair recognizes the most remarkable names in design and décor through its Designer of the Year selection. This year, the Maison&Objet fair salutes the talent of Ramy Fischler at the Paris-Nord Villepinte Exhibition Center.
For Maison&Objet, Ramy Fischler has created the layout of the Designer's Studio and has designed a living space, an Agora. This is not a place to show things, but rather a place to be, a space/manifesto where new millennial habits take their place. Various projects and creations from his studio are on display here, built around "the working world of tomorrow".
It's also a space for living, sharing, and working, where you can have a drink, take a yoga class, or participate in other activities, a real space that combines co-working and co-living.
The Agora operates like an innovative, hybrid ecosystem.
Type Curation #Event
Client Maison&Objet
Venue Paris-Nord Villepinte Exhibition Center
Surface 380 sqm
Partners American Supply, Ma Terrasse, Holybe, Animaux Bar, Flos
At a time when co-living templates are flourishing worldwide, we created a conceptual, strategic, and futuristic study of a co-living concept according to Accor, in collaboration with the Hardel and Le Bihan architectural firm.
Type Competition
Client Accor
Venue Paris
Surface area 5000 sqm
Partners Hardel Le Bihan Architectes
Presented as part of the Bordeaux AGORA 2017 Architecture Biennale and the BAS CARBONE EDF competition, the "AXIONOMIA, or the happy transformation" project is a futuristic vision that addresses the sustainable transformation of the La Jallère neighborhood in Bordeaux.
Type #Competition
Client EDF Concours Bas Carbone
Partners AAVP Architecture PL Architectures, Itf, Lab-Ingenierie, Atelier volga, Atelier Baldinger.Vu-Huu, Bmf, Batiserf Ingenierie
75 Grande Armée will be an extension of the ambitious and innovative projects reaching from La Défense to the center of Paris, increasing spaces for local residents and creating more infrastructure for gentle mobility by favoring additional shared services.
It is part of a living project for a neighborhood that already exists and for the area to come, offering a new, open streetscape designed for local residents, promoting new services and innovative shops, and fostering a multi-generational feel.
75 Grande Armée will offer its future occupants and local residents a setting that will meet each person's needs. For this reason, it is essential to connect the vision of the development with innovative stakeholders in the industries that the project seeks to include.
Type
Client Gecina
Venue Paris, 16th Arrondissement
Surface area m2
Partners