client: JVD
year: 2021
project manager: Frédéric Alzeari et Johnny Rabines
distinction: Prix Janus de l'Industrie 2021
photo credits: Vincent Leroux
The Shield® professional air purifier protects against airborne contaminants like an invisible shield. Viruses, pollutants, odours and allergens that enter its area of action are immediately neutralised and removed, creating a real bubble of life around you.
According to Ramy Fischler, our times illustrate more than ever the need to combine science, technology and design to imagine a better life, but one that is respectful of our environment and attentive to the health challenges facing future generations. It is gratifying and exciting to be associated with innovations that respond concretely to the purification of the air in our homes, and thus help improve our daily lives. Design has a noble place here.
JVD's innovative new range has been developed in a fruitful collaboration between designers and engineers to purify indoor air and massively reduce the risk of exposure to viruses such as Covid-19. The technology used, Smart Mineralisation ® patented by JVD, does not require consumables or filter changes. It allows the components to be repaired for 10 years and the possibility of recycling them.
A design rewarded by the French Institute of Design with the Janus de l'industrie 2021 label.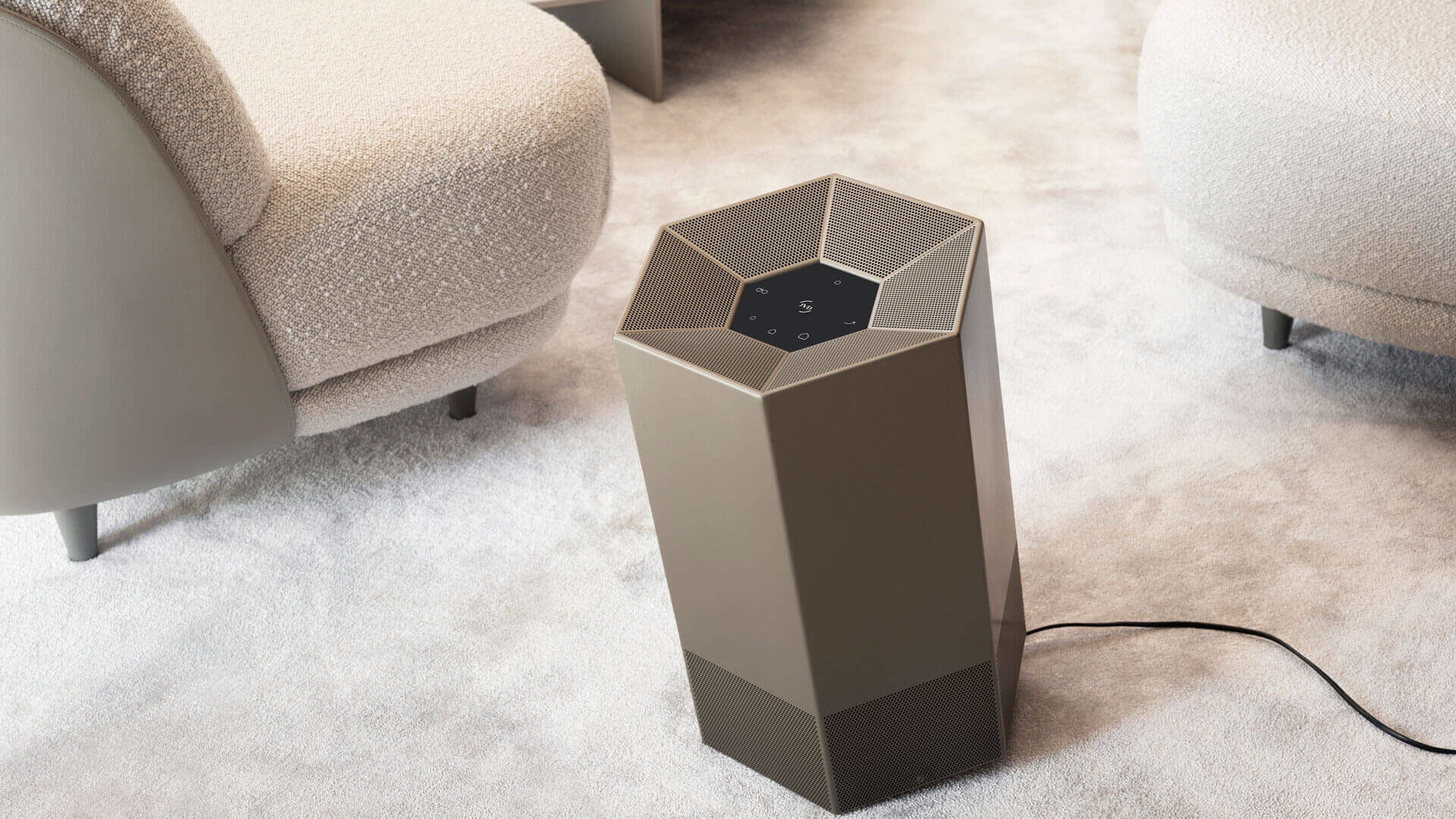 [gallery size="large" link="none" ids="3523,3522,3521,3520,3519,3518,3517,3516,3515"] [gallery size="large" link="none" ids="3535,3532,3530,3531,3538,3529"]